In modern society, it is easier than ever for job seekers to get their resume to you. Gone are the days when they had to physically enter the office and fill out an application. Today they can just email their resume to your inbox. While it may be easier to gather possible applicants, it's harder to get a sense of who they are without seeing them face to face. You do not want to waste your time interviewing people who won't be a good fit, so a professional reference check is important.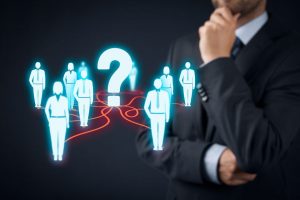 What Is a Reference Check?
A reference check is an in-depth process where a screening company will contact a job applicant's colleges, previous employers and personal references to discover more about his or her educational background, employment history and qualifications to make sure they are a good fit for your position. Not only does the reference check company make sure the person worked with the listed employers, they also ask about their strengths and weaknesses, job performance and duties, the reason for resignation and eligibility for rehire. You should have the full picture so you know what kind of employee you will be hiring. Department of Transportation reference checks are also available that meet DOT requirements with questions about drug and alcohol history.
Why Is a Professional Reference Check Important?
This is an unfortunate truth. If they assume you won't check references, some people may embellish or flat out lie on their resume. A reference check is important in verifying facts presented on an application or in an interview. A background screening may not be enough. You want to find out as much as you can about a potential employee's work style and behaviors to judge whether they'll be a good fit for your organization. Asking a former employer whether they would hire this employee again is a great way to gain valuable information.
Verifying Reputation and Trustworthiness Is a Must
While references other than supervisors can help you gain insight into a person's personality, past bosses and supervisors are a better bet. If an applicant solely offers you former colleagues rather than past employers as references, consider that a warning sign. Also be on the lookout for gaps in employment references and don't be afraid to ask for additional names if you do find a gap in their history. Calling a reference on a company line is important to ensure that you're reaching a legitimate supervisor. In performing a current employer reference check, all references should be contacted to learn everything you need to know about an applicant's legitimate job history so you can be sure they have accomplished everything they say they did within their resume.
In a fast-paced world, it is important to take the time to verify the background of your potential employees. By conducting a current employer reference check, you will gain peace of mind that you are hiring the right candidate for the job.
Contact Edge Information today to learn more about our enterprise and small business solutions for background screening and drug testing!
edgeinformation.com | 800-725-3343 |info@edgeinformation.com