Applicant Tracking Systems
The list below represents a few of the Nationally Recognized ATS providers that Edge Information Management provides a shared solution.  Please contact info@edgeinformation.com for a complete list of ATS providers.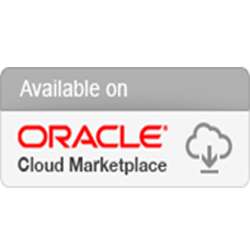 Taleo Enterprise Edition
Leading organizations worldwide use Oracle Taleo Enterprise Cloud Service to hire the best people, align them to corporate objectives, and develop their skills to drive superior business results.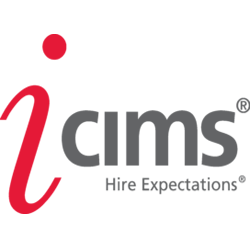 iCIMS is the leading provider of talent acquisition solutions that help businesses win the war for top talent. iCIMS empowers companies to manage their hiring process within the industry's most robust Platform-as-a-Service (PaaS). Built on the foundation of a talent acquisition software suite that's designed to be the best, iCIMS' PaaS framework, UNIFi, allows employers to expand the capabilities of their core talent acquisition technology by integrating with the largest partner ecosystem in talent acquisition to help them attract, find, screen, and manage candidates. Offering scalable, easy-to-use solutions that are backed by award-winning customer service, iCIMS supports more than 3,500 contracted customers and is one of the largest and fastest-growing talent acquisition providers. Click here for more information.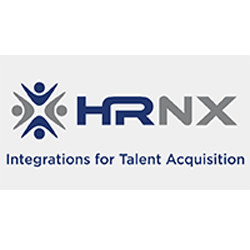 HRNX
HRNX is a cloud-based integrations exchange that connects ATS and HRIS applications with leading service providers. For Edge that means seamless integration with both Taleo Business Edition and Silkroad.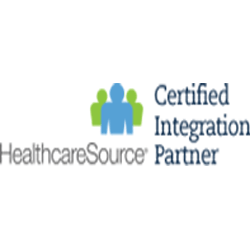 HealthcareSource
HealthcareSource is the leading provider of talent management software for the healthcare industry. HealthcareSource addresses the needs that are most critical to healthcare talent management professionals.
Edge Information has also successfully completed IT projects with the following Applicant Tracking Systems and HCM Software companies.

Quest Diagnostics is the nation's leading provider of diagnostic testing, information and services. Our clients include patients and consumers, physicians, hospitals, health insurers, employers and government agencies. We have the world's largest private database of clinical test results to help identify best practices, leading edge diagnostic test development through our Nichols Institute and Worldwide clinical trial capabilities that help bring new treatments to patients and consumers. Quest develops tests that help people live longer, healthier lives.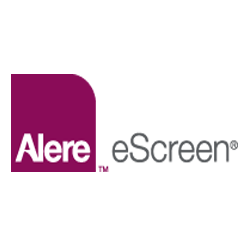 eScreen is a technology-driven services firm that specializes in drug-screening and employee health products and services. The company set itself apart early on when it created the only FDA-cleared instant digital drug screen. That revolutionary development, the eReader®, is eScreen's exclusive, instrumented, 15-minute, negative urine drug-screening device. The eReader set the standard for the entire drug-testing industry. It also set the stage for the wide range of innovative products and services the company offers today. These include eScreen123®, the first paperless chain-of-custody form; and MyeScreen®, the industry-leading web-based result reporting and program management software. The company's newest product, Health-eScreenTM, is an electronic application to schedule, process and deliver reports on medical services and physical exams via the eScreen platform. Founded in 1998 by Dr. Murray Lappe and located in Overland Park, KS, eScreen is the largest Third-Party Administrator (TPA) of Drug Free Workplace programs in the United States.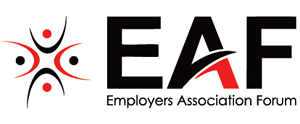 The Employers Association Forum, Inc.(EAF) is a non-profit, statewide Human Resources Association, which began in Florida in 1980. EAF represents over 600 member companies with over 250,000 employees in every business sector. EAF is an integral affiliate of the National Employers Association Group which represents over 50,000 employers and five million employees nationwide. Members receive over 20 publications free including wage surveys, benefits surveys, compliance manuals, newsletters and HR, Legal and Safety hotlines. Our members-only website services include on-line policies, model forms, legal alerts, white papers and innovative employer practices. In addition, all employees within our member companies enjoy unlimited and free access to 14+ HR & Safety on-line training programs. We also have several publications, training, on-site consulting and insurance services that are discounted to members.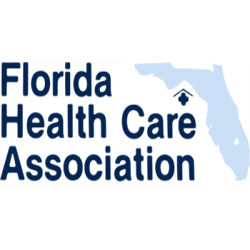 Florida Health Care Association (FHCA) has a strong history of leadership and advocacy that dates back to 1954. The founding members were passionate about improving care for elder Floridians and recognized that their ability to shape public policy would be greatly enhanced by the creation of a statewide organization that brought together like-minded individuals. Today, FHCA is a federation representing more than 1,000 members and more than 500 facilities that provide skilled nursing, post-acute and sub-acute care, short-term rehabilitation, assisted living and other services to the frail elderly and individuals with disabilities in Florida. FHCA also has more than 400 associate members/companies that provide valuable products and services to long term care providers.