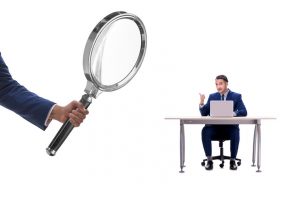 The COVID-19 pandemic has made 2021 a challenging year not only for the government but for all businesses, workers and all sectors of society. Even with the "softening" of the health protocols, in our attempt to bounce back from the economic devastation the outbreak has caused, we're still unable to get back to the pre-pandemic activities that we consider as normal. The major health protocols to prevent the spread of the corona virus have severely affected the operational processes and hiring practices of business organizations. These effects triggered drastic changes in the major aspects of most businesses including providers of background screening solutions.
The impact of COVID-19 has really created a mark in the minds of the people. As far as businesses are concerned, the changes imposed by employers in screening job candidates which were supposed to be temporary became a practice. But because the outbreak continues up to this day, many of these practices became a trend.
In addition to the musts of pre-employment verification, here are five employment screening trends employers are practicing in 2021:
Pleasant Candidate Experience
It's not directly related to the pandemic but it became a trend when employers began to appreciate the value of candidate experience as a component of getting the right person for the job.
Despite the stiff competition for jobs, it is still important for employers to give each qualified applicant an opportunity to prove their worth. It's the reason why many hiring managers choose to offer good candidate experience to potential employees. 
Candidate experience is described as something similar to the speed, convenience and efficiency of a great online consumer transaction. Many employers now believe that it should become a part of a background screening process. 
A good candidate experience can be obtained through accurate and timely screening reports and efficient information gathering protocols. It helps to facilitate a smooth and easy hiring process.
A bad candidate experience can compel candidates to reconsider their commitment even if they have already accepted the job offer.  According to a survey, 72% of applicants who had a bad candidate experience share what they went through online and by word of mouth. Another 49% also declared that they've turned down a job offer due to an unpleasant experience during the hiring process.  
Identity Verification
Needless to say, identity verification was and will always be an important component of the hiring process. It's importance became even stronger in 2020 and 2021 when businesses allowed their employees to work from home. This also created the remote hiring process which is a hiring method where an applicant can be hired without meeting him/her in person.
To safeguard their interests and to ensure that the candidate they favor can be trusted, employers or their hiring managers must verify the identity of the candidate. Many employers even work with established providers of background check solutions to ensure positive outcomes.
Contingent Hiring
The devastating economic effect of the pandemic has forced businesses to reduce their workforce in order to survive. This resulted in large scale unemployment where many full-time employees are replaced with contingent workers in order to minimize labor costs and keep up with competition.
Periodic Screening and Ongoing Monitoring
In addition to pre-employment background screening, periodic screening and ongoing monitoring has become a trend in 2021. Many businesses adopt this method to ensure that the workers continue to meet the company's criteria throughout their employment. According to the results of a survey conducted by the Professional Background Screening Association (PBSA), 12% of U.S. employers are now conducting annual background checks.
The good thing about using workforce monitoring as a component of a background check solution is it helps to ensure that the productivity, safety consciousness, and trustworthiness of remote, contingent, and onsite workers are maintained. It is also an effective way for employers like you to keep track of employee criminal behavior that could expose you and other people to certain risks including theft, fraud, assaults, and DUI.  
COVID-19 Testing
The fear brought by COVID-19 is real. Businesses manifest it by making COVID-19 testing and vaccine verification part of their current definition of a safe workplace.
While most companies, especially those that have just resumed operations are content on implementing basic health protocols like physical distancing, wearing of masks, and working from home, the COVID-19 testing is seen to become a part of the pre-employment screening process in the near future.
Whatever technology and procedure is used in pre-employment screening, all these are intended for one ultimate purpose – and that is to enable employers to find and hire the right candidate.
As an employer, each of your workers is your alter ego. You must make sure that each of them can deliver what you expect. Identifying that potential worker requires time and talent. Make it work for your success with professional assistance from Edge Information Technology. 
We are an experienced provider and implementer of background screening solutions. You can count on us in finding the right talents to make your business a safe, productive, customer-friendly and profitable workplace.     
Call us at (800) 725-3343.