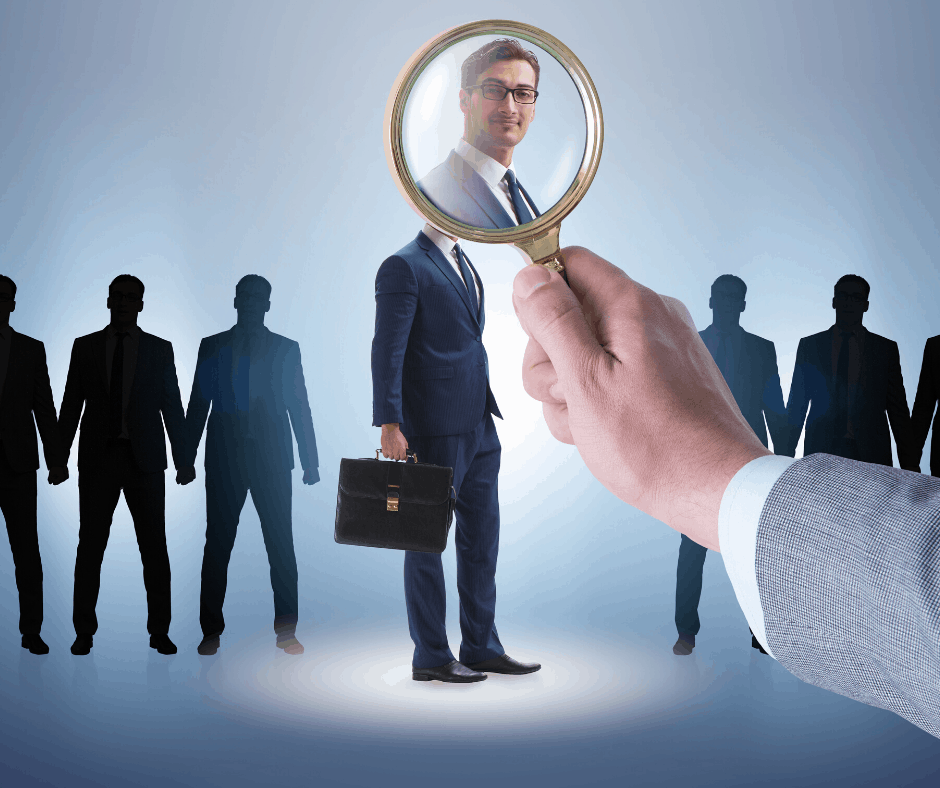 As operator of a small business, it certainly isn't strange for you to see phrases like "I am flexible" or "I wear many hats" in the resume of individuals who wish to be a part of your organization.
Many people understand that as an employee of a growing business, they must demonstrate their willingness to spread themselves thinly to help their employer succeed and save on costs. 
With that said, it is crucial for you, the employer, to find the right candidate at the right time and make sure that your applicants have the right personality, skills and background to make your business objectives achievable.
A majority of established businesses make background screening an integral part of their hiring process. According to estimates, about three out of four medium to large enterprises conduct background checks on each potential employee.
Sadly, many small business owners presume that background screening is a cost-prohibitive process, and shy away from  the idea instead of weighing its benefits against its possible disadvantages.
The Importance of Background Checking for Small Businesses
A pre-employment background check is a process that should play an important part in your hiring process. It's a lot easier to find employees with the right skills but finding one with the attitude, dedication and loyalty that employers are looking for is the difficult task. You can make it a bit easier however with background check services for small businesses. 
Background screening is a process that enables you to identify the candidate with the right qualification and personal background for a specific job. Remember, bad hiring decisions can damage not only your business operations but your finances as well. You must avoid those pitfalls by identifying candidates you can be more sure will carry on your company's priorities, goals and culture.
The Benefits of Background Checking to Small Businesses
A lot of small business owners have come to realize the usefulness of background screening to their organization. There are two ways to check the background of people who intend to join your organization. These are: doing background checks in-house or utilizing the services of a professional background check provider.
While the two methods can do the same processes and provide similar results, they certainly have  a lot of differences in certain aspects. 
Being a small business, it is not practical for you to hire additional manpower and pay them all year long to perform background checking work which happens only when you're hiring. That said, utilizing the services of an on-demand background screening provider would be a reasonable approach you should look into.
Here are five good reasons why utilizing an on-demand background screening  company for small businesses is beneficial 
1. It helps to cut costs
Cost cutting is a major solution businesses of all sizes are practicing. Background screening is an investment in itself but from the perspective of a small business, it can only work effectively with an on-demand background screening provider. Otherwise, it may be taking unnecessary risks. After all, it's a process you need only when you're hiring unless you require a form of monitoring such as in some parts of the medical industry for instance.
2. Background screening services promote timeliness
There are two common challenges small businesses face in the hiring process. They are: Receiving the background of job candidates in a timely fashion, and reducing the hiring or on-boarding time of new employees. One of the most common culprits of these time lagging issues is a manual or disorganized process which may delay or prolong the hiring mechanism at either end of that process.
Delays usually result in costs and make you less competitive in the competition to hire the best candidates. Companies that get the quickest screening results often get the best applicants. You very well may increase the efficiency in your recruitment process with the help of a competent provider of background screening services for small businesses.
3. It helps to facilitate compliance
Full compliance to state and federal regulations is one of the top challenges small businesses encounter when they adopt an in-house background screening policy in their hiring policy. There are various federal, state and local legislation that can impact a company's background screening program.
Working with a trusted background screening service like the small business background checks Florida employers prefer will give you a seamless recruitment process. Their knowledge and experience are useful tools they can use to help your business comply with these types of requirements and may help you implement rules to remain compliant within your policies and procedures.
4. Efficient background checking fosters acquisition and possible retention of real talents
Finding and possibly retaining talented workers is a challenge for a majority of companies; applicants can easily inject untruths in their resumes to make these more attractive to unsuspecting hiring managers. The help of an experienced  background screening service may help you verify the background of potential hires. Some of the most important background checks they can perform include drug testing, education verification, criminal background checks, reference checks, and credit checks if and when necessary.
Background checks can help to provide value to your business. Their ability to identify candidates that fall short of your qualifications or have a history of undesirable conduct will improve the quality of your hires. These are factors that will likely contribute to the success of your organization's endeavors. 
5. It promotes growth
Every small business is driven by an objective and vision to grow. An objective and compliant provider of background screening solutions may help to make this possible for small businesses like yours. 
As you know, the growth of your business starts with an excellent plan and relying on the right people to make it happen. These individuals may be challenging to find, but we believe we may give you an edge in identifying them.
Edge Information Management is an experienced provider of small business background checks Florida that business managers trust.    
Call us at (800) 725-3343.