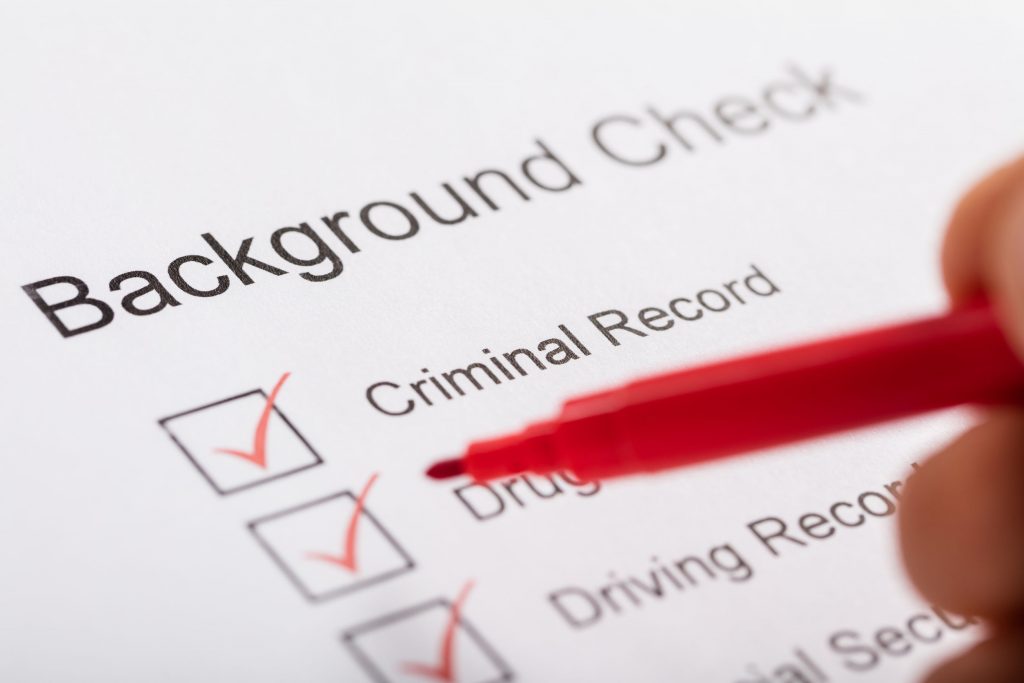 Pre-employment screening refers to the process or act of verifying information supplied by job candidates on their job application and resumé as well as their criminal history etc. Most employers use it to see if a prospective employee is experienced, skilled and trustworthy enough to handle a job, especially those that involve sensitive information or a company's financial resources.
As an employer, pre-employment screening can help you find out if your job candidate has:
A criminal record
Criminal tendencies or character flaws that might endanger the lives of your other employees and customers
Has a tendency to hurt their employers business
There are many different types of pre-employment screening solutions. Most employers use more than one type to make sure that their prospective employees are qualified not only in terms of experience, but also in character.
Here's a list of the most important components of pre-employment screening:
1. Criminal Records Check
A criminal records check is actually a combination of records that originate from different sources including county, state and federal records centers. The Federal Bureau of Investigation (FBI) and the Department of Transportation can also serve as reliable sources of pre-employment screening services. You can coordinate with them or get the help of pre employment screening professionals.
A criminal records screening can be done by checking the following:
Multi-Jurisdictional Criminal Records – The Multi-Jurisdictional Criminal and Sex Offender database has hundreds of millions of criminal records collated from different sources across the U.S. This includes municipal, district, circuit and superior courts, the FBI, U.S. Customs, Drug Enforcement Agency, Department of Corrections, the Department of Justice and the National Sex Offender Registry to name just a few.
Federal Criminal Records – The Federal Criminal Records database contains the names and other details of individuals involved in bank robbery, interstate drug trafficking, embezzlement, kidnapping and other federal offenses. It may contain the names of people who are not included in state and county records because their offenses are under federal jurisdiction. It's the main reason why a federal criminal records check is an important aspect of pre-employment screening.
Statewide Criminal Records – This is a database of felonies and misdemeanors in any given state. Since this database is dependent on records forwarded to the state's central repository by courts, law enforcement agencies, and correction facilities they may sometimes be at the mercy of how accurately and timely they are reported to.
County Criminal Records – This is a database of offenses committed in a municipality or county. County records are considered the most accurate, timely and up to date records for criminal filings.
Drug Test – Drug testing is a pre-employment screening used to ensure that potential candidates are not taking illegal drugs that affect a person's performance and judgment. Many employers require it partly to ensure order, security and safety in the workplace.
Credit History – As an employer, you are not allowed to conduct credit history check on job candidates unless you obtain a written consent from them as provided for by the Fair Credit Reporting Act (FCRA). Additionally, you are also required to give your applicants access to the results. These types of searches are typically done when the candidate would hold a position that has a significant fiduciary responsibility to the organization or is required by regulations as may be in the banking industry.
Sex Offender Registry – This can greatly help to protect all of your workers and customers from predators and sex offenders. Sex offenders are required to register as such for either a designated amount of time or for life. This search is imperative when hiring candidates that may work with vulnerable populations such as children, the elderly or the infirm.
Department of Motor Vehicles – If the job you offer involves operation of your company's motor vehicles, you should coordinate with Edge to obtain your candidate's driving records. This can include records of accidents, convictions, suspension of driver's license, and traffic violations. Knowing an applicant's driving history can help you to avoid future accidents and negligent hiring cases.
2. Employment Verification
Make sure that you are hiring an honest employee by verifying the information your applicants have provided in their resumes and job applications. Through an employment verification, you will be able to check the accuracy of certain information such as dates of employment, position or job title, job description, and other relevant details.
Aside from verifying job experience, you are also required by law to make sure that your potential employee is eligible to work in the U.S. By submitting an I-9 Employment Verification Form, you can ascertain your applicant's identity and eligibility to work for you.
3. Interview with Past Colleagues and References
Dig deeper into your prospective employee's abilities, work ethics, attitude and skill sets by interviewing former workmates, supervisors and references. For best results, you may seek the assistance of employment screening company in Florida.
4. Education Verification
This is particularly important if you intend to hire entry-level applicants where a person's degree and academic performance matters in relation to a job you offer in your company.
Always make sure that you are hiring the most qualified candidate for the job. Have your applicants screened by professional pre-employment screening facilitators like Edge Information Management, the specialists of employment screening that Florida businesses trust.
Call us at (800) 725-3343 for all of your pre-employment verification.