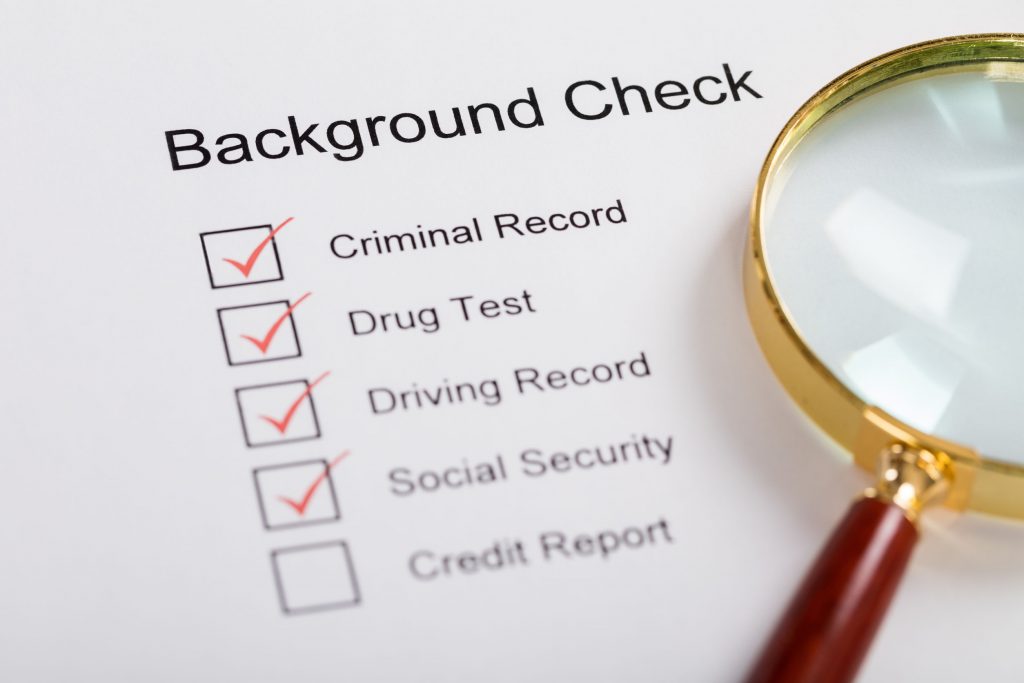 A single bad hire can have a significant impact your business and brand reputation. With occupational fraud taking 5% off a typical organization's annual revenue and over 60% of all job application information stretched in some way to earn the employers approval, the importance of a comprehensive background check cannot be overstated.
Background checks have become a crucial pre-employment step that 96% of all employers take. The purpose of background screening hinges on every employer's goal to promote a safe workplace consisting of only the most hire-worthy individuals. An employer should fully comply with background screening laws, which varies from one jurisdiction to another, when conducting a background investigation. Failure to observe these regulations can result in lawsuits and severe financial penalties.
Level 1 and Level 2 Background Checks are terms used in Florida Statutes to convey the method of the criminal history record check and the extent of the data searched. However, the terms may also refer to certain disqualifying offenses if certain statutes are referenced. Level 1 and Level 2 are terms that pertain only to Florida and are not used by the FBI or other states. They are defined in Chapter 435, Florida Statutes (F.S.), but are used elsewhere in statute without definition and appear not to be associated with all of the provisions in Chapter 435, F.S.
Level 1 generally refers to a state only name based check AND an employment history check.
Level 2 generally refers to a state and national fingerprint based check and consideration of disqualifying offenses, and applies to those employees designated by law as holding positions of responsibility or trust. Section 435.04, F.S., mandates Level 2 security background investigations be conducted on employees, defined as individuals required by law to be fingerprinted pursuant to Chapter 435, F.S.
What is a Level 1 Background Screening?
Under Chapter 435.03, Florida Statutes, employees should undergo Level 1 Background Check as a basic, less in-depth screening method. This includes, but is not limited to, statewide employment history, criminal records, and sex offender registry. To be subjected to a Level 1 Background Check, an individual should neither be awaiting arrest nor holding any record of felony or delinquency as prohibited by the Florida Statute or similar provisions of law.
What is a Level 2 Background Screening?
On the other hand, a Level 2 Background Check conveys the extent of record searches that Florida employers may conduct on as part of their pre-employment screening. Typically, a Level 2 Background Check covers search of fingerprint-based information, national criminal history records, as well as county criminal records.
Employers conducting Level 2 Background Checks coordinate with, and comply with the requirements of, the Florida Department of Law Enforcement, the national Federal Bureau of Investigation, local courts, and law enforcement agencies to obtain these records. They are permitted to engage the services of qualified pre-employment screening vendors to conduct electronic fingerprinting and maintain the integrity and security of all information obtained.
A Level 2 Background Check is required for job positions that involve responsibility or trust at significant levels of responsibility. This includes employees who work with the elderly, children, and other vulnerable groups. If the background check reveals a history of disqualifying offenses—such as kidnapping, murder, incest, manslaughter, assault, sexual felonies, and many more as listed on F.S., Chapter 435.04—the applicant being screened will automatically be considered unfit for the job.
As Florida is the only state with a specific provision on Level 2 Background Check, only employees in the State are subject to the pre-screening system.
It is equally important for employers to know how to read a background report. This enables agencies to find reasonable grounds to not hire an applicant without the risk of being accused of discrimination in its hiring process.
It should be noted that both the state and national criminal history databases can be searched for arrests, warrants, and other information pertaining to an individual. However, neither database has the capability of searching for specific offenses within an individual record.